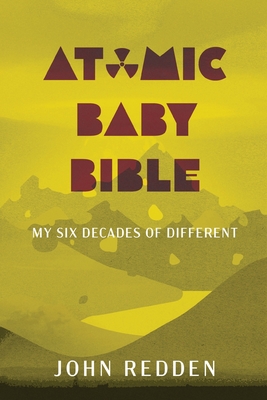 Atomic Baby Bible: My Six Decades of Different
Publication Date:
May 23rd, 2022
Publisher:
Atomic Acetone
Usually Ships in 1 to 5 Days
Description
A Memoir Celebrating the Universality and Uniqueness of the Human Experience
One of John Redden's earliest memories is hiding under a desk to protect himself from a nuclear attack. So begins this unforgettable memoir.
Atomic Baby Bible invites readers along Redden's journey through five countries and six decades of "different." Redden holds a magnifying glass to the many moments that have shaped his life, including a broken childhood, a harrowing depression and an eventual career as a computer pioneer. Against the backdrop of the defining fifties, sixties and seventies, this memoir traces the transformation of a man-and a country-as each finds its footing amidst the aftermath of incredible change. It is a testament to self-discovery, loss and, ultimately, deliverance.
At once entertaining, touching and scathing, Atomic Baby Bible is a raucous journey through one of the richest periods of American social history, and the vivid life of one man.